Veenhof-lezing: Skulls and houses
---
Wanneer:
9 november 2018 @ 20:00
2018-11-09T20:00:00+01:00
2018-11-09T20:15:00+01:00
Waar:
Leiden
Rijksmuseum van Oudheden
Taffeh-zaal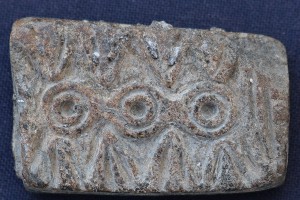 Prof. Dr Douglas Baird
Boncuklu, the development of the Neolithic in central Anatolia and the antecedents of Çatalhöyük
This lecture presents recent research at the sites of Pınarbaşı and Boncuklu in central Anatolia. Boncuklu Höyük contains evidence of mud brick houses which are the remains of one of the oldest villages in the world, dating to 8500 BCE. Prof. Baird will explore the evidence for the early development of sedentism, cultivation and herding outside the Fertile Crescent and the spread of farming westwards towards Europe. He will consider the role of ritual and symbolism in the early sedentary and agricultural societies and address factors in the emergence of larger later Neolithic communities, exemplified in the case of Çatalhöyük.
Douglas Baird is Garstang Professor of Archaeology at the University of Liverpool and co-director of the Boncuklu Project.
Annual Veenhof Lecture
The Veenhof Lecture is organized every November by the Netherlands Institute for the Near East in cooperation with the National Museum of Antiquities. Named after Prof. K.R. Veenhof and honouring his contributions to Assyriology, the annual lecture is aimed at colleagues and students, as well as a broader public. The speaker is an internationally renowned scholar. All are welcome to attend the lecture.
venue: National Museum of Antiquities (RMO; Rapenburg 28, Leiden), Taffeh Hall
date: Friday 9 November 2018
time: 20.00 hrs (doors open from 19.30 hrs)
drinks afterwards until 22.00 hrs
admission: free – please register through the RMO website
main language: English